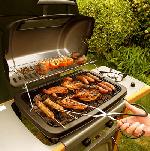 Neighborhood Cookout
Click on the picture to
view the entire album
Today's Events
Tomorrow's Events
Standard Website's News
HOA Meeting

Click Here to view the most recent meeting minutes. Be sure to check the calendar for the next HOA meeting.

Upcoming Events

Click Here to learn about festivals, concerts, parades, & more around town in the upcoming weeks.

Gardening Tips

Click Here to learn about the types of flowers, vegetables, herbs and more to plant. Also, learn how to maintain your grass so it's healthy and green.